You may have suffered from a defective hernia mesh product and now you want to file a hernia mesh lawsuit. You may very well be entitled to do so, but there are five critical things you should know before you file a hernia mesh lawsuit no matter where you live in the United States.
Our product liability and personal injury attorneys identify these five critical things to know by answering common questions about hernia mesh lawsuits.
1. Do you know if you are eligible to file a hernia mesh lawsuit?
Are you eligible to file a hernia mesh lawsuit? Just because you got sick or were otherwise injured after hernia mesh surgery, it does not mean you are entitled to file a lawsuit against the manufacturer of the mesh product. You must be able to satisfy certain elements of a product liability claim. The basic qualifications include:
A defective mesh device was used in your hernia repair surgery.
You were injured because of the defect.
You sustained damages due to the injuries.
A fourth element in some cases may require you to prove the at-fault party owed you a duty of care and breached it by some kind of negligence.
Like any surgery or operation, hernia mesh repair comes with possible side effects. There could be some pain directly after surgery. You may not be able to exercise or move around for a week or weeks as you once did. The wound site may become infected. These are just a few things to anticipate. Your doctor or another medical professional will advise you of the potential side effects prior to hernia repair surgery.
When you accept the surgery, you also acknowledge that if these side effects materialize, the doctor or another medical professional or entity is not at fault for it — you essentially consented. But one issue arising out of thousands of hernia mesh repair operations is the issue of defective hernia mesh products. These defective devices have been causing injuries — some of which could be confused with known side effects.
Some mesh products have been reported to:
When the above happens, a patient can suffer injuries that are compensable. Compensatory damages include both economic and non-economic damages, meaning you can recover for your lost wages, medical bills, pain and suffering, among other damages.
You can find out from an experienced personal injury and product liability attorney if you are eligible or not to file a claim.
Also see our article about filing a hernia mesh lawsuit in California/ JCCPs.
2. Do you know if you are within the statute of limitations to file?
Time is of the essence whenever a person wants to file a personal injury or product liability claim for injuries. You do not get all the time in the world to decide if you want to file and then go ahead and file. Time is limited, but exactly how much time is dependent on a few factors.
First, statutes of limitations determine how much time you have to file a claim, and each state's statute is different. You may have one year or up to 5 years in certain cases.
Second, time is dependent on when the clock starts ticking. For some of you, the clock may have started on the date of your surgery. For others, the clock may not start until the date you discovered the injury or should have reasonably discovered it.
Thus, in the first instance — if the clock started on the date of the surgery — you may have only 2 years to file a claim.
In the second instance, however, ten years may have come and gone before signs and symptoms of a defective device materialized. A visit or subsequent visits to a doctor may then confirm the mesh is defective, thus, your injury. It is at this time — the point of discovery — that the clock starts.
3. Do you know all the relevant information about the mesh product used in your hernia repair surgery?
Before you file, you must have the facts surrounding the mesh used in your hernia repair surgery. There are two important pieces of information you want to bring to your attorney:
By identifying the manufacturer, your attorney will first be able to determine if there have already been lawsuits or if current lawsuits are pending. Current lawsuits include claims against Ethicon and Atrium. But there have been many other lawsuits already settled and many more being investigated.
It is important to provide the attorney with other specific information, too, like:
the date of your surgery;
The name of the surgeon who performed the repair surgery; and
The address of the hospital where the surgery took place.
You probably have documents that identify this information, so provide it to your attorney. He or she will follow up with the appropriate people to collect all relevant documentation. Anything you have helps the investigation, so do not worry about too much paperwork. Small details can matter in these cases.
4. Do you know hernia mesh lawsuits are not class action lawsuits?
Some patients assume hernia mesh lawsuits are class action lawsuits, so the most they need to do is add their name to the list. This, however, is not the case.
And because most actions against hernia mesh manufacturers are not class action lawsuits, we have little information on settlement amounts. But there have been and continue to be thousands of independent cases filed with states and thousands of federal cases transferred to one court via multidistrict litigation (MDL).
MDLs are cases where there are one or more questions of fact in common. Questions of fact are issues that a jury determines after review of the evidence. One judge manages the pretrial and discovery processes of the cases as one case, but each case is separate and distinct. Thus, one case may settle while another may not. If your case does not settle via the MDL process or if it is dismissed, then it is sent back to the original court for trial.
So, you do not benefit from the ease of a class action lawsuit in almost all circumstances when it comes to a hernia mesh lawsuit. You will have to see it through in an MDL case most likely or as a completely independent case.
5. Do you know how long it may take to receive money from a settlement or an award?
You should know that filing a claim does not mean imminent funds coming your way. Mesh manufacturers, suppliers, and sellers have a team of experienced lawyers on their side, negotiating on their behalf to reduce liability and reduce settlements and/or awards. Their ultimate aim is avoiding liability and payouts altogether. They will fight just as hard as product liability attorneys may fight for you.
A settlement may not be successfully negotiated or an award by trial verdict may not be decided upon for years after you file a lawsuit. In fact, if the case goes to trial, like so many of them are, a trial may not start for a year or two after the filing date. Even then, if the case is in your favor, the mesh manufacturer may appeal, and that could mean many more months or longer.
In the meantime, the process can add anxiety to your current pain and suffering. If you do want to file a lawsuit, you need to know what you are getting into and you need to make sure you retain an experienced attorney. The right attorney is one who is compassionate as much as he or she is honest and thorough. This attorney should take charge of the case in a way it relieves some of your anxiety or stress.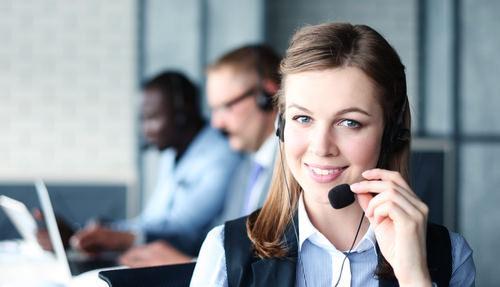 At Shouse Law Group, our product liability and personal injury attorneys are provided with the resources they need to support our clients while we put forth the best argument for them.
We have offices throughout California, Nevada, and Colorado, but — with regard to hernia mesh lawsuits — we represent clients throughout the United States. To learn more about hernia mesh lawsuits and to find out if you may qualify, contact Shouse Law Group today.