The Electric Daisy Carnival (EDC) is back at the Las Vegas Motor Speedway May 20 to 22, 2022. And like in past years, there is likely to be lurking hazards and numerous people being injured.
People who are injured in an accident or other mishap at the Electric Daisy Carnival ("EDC") may be entitled to recover compensation in a Nevada negligence lawsuit. Liable parties can include:
EDC's parent company, Insomniac,
The Las Vegas Motor Speedway (where EDC is held),
Third-party vendors,
Employees or volunteers working at the festival,
Security personnel or law enforcement officers,
Police and/or firefighters,
The government agency that issued permits,
Performers or their employees, or
Other attendees.
Although attending the festival is generally quite safe, accidents and injuries do happen. The most common injuries at EDC are for dehydration, heatstroke and exhaustion, but there are also slip-and-fall accidents,  car accidents, and less frequently, assault and battery or sexual assault.
And despite a "zero-tolerance" policy for drugs, drug overdoses still occur and are sometimes fatal.1
The good news is that if you are injured at EDC because of someone else's negligence or wrongful act, you may be entitled to recover damages for:
Medical bills,
Ambulance bills,
Physical rehabilitation,
To help you learn more about recovering damages for EDC injuries, our Las Vegas Nevada personal injury lawyers discuss the following, below: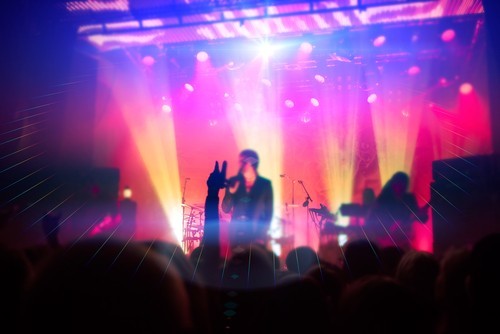 1. Who is Responsible for an Accident or Injury at Electric Daisy Carnival?
Electric Daisy Carnival is an outdoor electronic music festival held over three nights (dusk to dawn) every June at the Las Vegas Motor Speedway. In 2016, over 600 people required medical help at EDC, with 17 of them transferred to off-site local hospitals.
Many of those needing medical help were simply suffering from dehydration, exhaustion or heat stroke (discussed in Section 5, below).June is the driest month in Las Vegas, with daytime highs that can exceed 100 degrees Fahrenheit.
EDC is not necessarily responsible for a concertgoer's condition. However, EDC is potentially liable for its own wrongful acts and omissions, such as failure to call for more serious medical help when needed, or improperly trained first aid personnel.
And while firefighters and inspectors from the Clark County Fire Department are present at EDC to make sure the pyrotechnics operate properly, fires sometimes break out.2 If they are not dealt with correctly, there is the possibility of burn injuries. Liability for such injuries could be shared by the promoter, the pyrotechnics company, a musical act using the pyrotechnics, or even the fire department.
The festival's operators or third party vendors may also be liable for food poisoning or premises liability, including for slip-and-fall accidents at EDC due to spilled substances, electrical cords, equipment or uneven ground.
EDC or a third party may be liable under Nevada's comparative negligence / shared fault law even if you were partly to blame for your injuries.
An experienced Nevada personal injury lawyer can advise you on whether EDC's promoters or a third-party may be liable for injuries you suffered due to an accident or dangerous conditions at EDC.
2. Drugs, Alcohol and DUI at EDC
In its early years, MDMA-related deaths at Electrical Daisy Carnival occurred with depressing regularity (albeit in small numbers).
MDMA – also known as Ecstasy or Molly – is an illegal drug that acts as both a stimulant and psychedelic. The United States Government classifies Ecstasy as a Schedule I narcotic, meaning it has a high potential for abuse and no acceptable medical use in the United States.
Electric Daisy Carnival now has a zero-tolerance policy for drugs. This includes both recreational and medical marijuana. However, some drugs still get through. In 2016 there were over 100 felony drug arrests at Electric Daisy Carnival, most of them for Molly (ecstasy) use.3
A team of workers known as EDC's "Ground Control Crew" actively searches for people at the festival who need medical or emotional help, including from drug overdoses. Officers from the Las Vegas Metroplitan Police Department also patrol the grounds and arrest people they see openly using or possessing illegal drugs.
Drug use at EDC may also play a role in traffic accidents leading in and out of the Las Vegas Motor Speedway, the site of EDC.
In most cases, EDC itself is not responsible for these accidents or overdoses. However, if someone working or volunteering at EDC failed to get you required medical help or administered improper medical care, you may have a case against the festival's organizers, law enforcement, or the medical facility or doctors.
If you were hit by a drunk or stoned driver at EDC, or you were given drugs that made you sick, things get a little more complicated. Generally, the person who caused the accident or gave you the drugs will usually be the proper party to sue. This assumes, of course, that you were able to get enough information about the other person to identify him or her. However, if someone working for EDC should have intervened with a drunk or stoned attendee, the promoter or security might conceivably be liable as well.
Example: Jenny buys a ticket to EDC, even though she is 16-years old and the minimum age to attend EDC is 18. The security personnel working the entrance fail to check her ID. While watching a performance, someone gives Jenny a joint. Unbeknownst to Jenny, the joint is laced with PCP. Jenny has a bad reaction, which includes hallucinations.
While hallucinating Jenny starts acting noticeably strangely. Another attendee summons a festival employee, but the employee shrugs and does nothing. A short while later, Jenny trips over someone's bag and breaks her wrist. Jenny has to undergo emergency surgery at the emergency room, but the procedure is botched. After several corrective surgeries, she is left with permanent scars. She must also undergo 8 months of painful physical rehabilitation, during which time she is unable to work her part-time job at a fast-food restaurant.
Jenny's compensatory damages include the costs of the ambulance, emergency room, doctors, anesthesiologists, hospital, and physical therapists as well as her lost wages. She may also be able to recover "non-economic" damages for her scars and her pain and suffering.
Jenny's lawyer will most likely file a claim against:
The promoters and security personnel for:

Failing to check Jenny's ID,
Failing to find the other person's joints during the entry search, and
Failing to summon security or medical personnel while Jenny was hallucinating;

The person who gave her the joint (if known); and
The hospital and surgeon who botched the initial operation.
Our Las Vegas accident lawyers can help determine who was at fault for your EDC accident or injury.
And in the event you were arrested for drug use at EDC, our Las Vegas criminal defense lawyers can help get you out of jail. In most cases, we can even get your Electric Daisy Carnival drug crimes reduced or dismissed.
3. Assault and Sexual Assault at EDC
With all the police officers and festival employees actively patrolling the grounds, serious acts of violence at EDC are rare.
However, any time hundreds of thousands of people are gathered in one place, there is the possibility of fights, groping of a sexual nature, and other wrongful acts.
For instance, at 2016's Electric Daisy Carnival, a stilt walker was attacked as he performed. He suffered a minor concussion and the bones in his arms and hands on both sides were broken in the attack.4 The EDC attacker — who had also punched another performer in the face – ran away and got lost in the crowd.
Depending on the circumstances, the promoter or company providing security may be liable such injuries along with the actual attacker.
Example: During a performance by a hardcore band, a giant mosh pit breaks out (even though it is against festival rules). One of the male attendees uses the mosh pit as an excuse to grope female fans close to the stage. Several of the women, including Mindy, complain and point him out to security, but security does not evict him. Later, he follows Mindy to the bathrooms and sexually assaults her.
Mindy hires a Las Vegas personal injury attorney to sue Insomniac (EDC's promoter) and the third-party security company. After the police track down and charge the man who allegedly assaulted Mindy, the lawyer adds the alleged perpetrator to the lawsuit.
If you were attacked or sexually assaulted by someone at Electric Daisy — whether an EDC employee or a third party — our lawyers may be able to help track down the person who attacked you and get you compensation. We may also be able to sue the promoter, security company and any other third parties who may be liable.
And if you were arrested for attacking someone else, our Las Vegas Nevada criminal defense lawyers can often help get you out of trouble.
4. Serious Injury or Wrongful Death at EDC
Serious injuries and deaths at Electric Daisy Carnival are rare, but they occasionally happen.
If someone in your family suffered a death or any classified as a serious injury under Nevada law, you should speak to a lawyer before you talk to anyone other than the treating physician. Serious injuries include prolonged physical pain, permanent disfigurement or protracted loss or impairment of the function of any bodily member or organ.5
Depending on the circumstances, you may have a case against Insomniac, the Los-Angeles based parent company of the Electric Daisy Carnival.
Example: Randy is watching a band from right in front of the stage when the crowd starts pushing forward. Randy is crushed and eventually dragged to the ground, where he is trampled. Randy is unable to breathe for several minutes and as a result suffers a
brain injury.
After obtaining security footage of the incident and watching other attendee's videos of it on YouTube, Randy's Las Vegas injury lawyer determines that security failed to intervene when they should have. The lawyer also determines that the crowding would have been visible from the stage, but that the band continued playing.. Randy's lawyer files suit against the promoter, the security company and the band.
It is important that you not talk to the media before obtaining an experienced Las Vegas wrongful death lawyer or an experienced California or Nevada personal injury lawyer. Nothing you say to a reporter can help you, but it could come back to haunt you later.
5. Staying Safe at Electric Daisy Carnival
The best thing you can do to stay safe at Electric Daisy Carnival is to follow the festival rules and the reasonable instructions of law enforcement and EDC personnel.
We also recommend that you stay in touch with friends at the festival and institute a plan for mishaps that includes ways to contact each other if you get separated and who to call in an emergency.
You should also drink plenty of water and learn to recognize the signs of heatstroke, which can include:
Elevated body temperature,
Headache,
Dizziness and light-headedness,
Lack of sweating despite the heat,
Red, hot, and dry skin,
Muscle weakness or cramps,
Nausea and vomiting,
Rapid heartbeat,
Rapid, shallow breathing,
Behavioral changes such as confusion, disorientation, or staggering, and
In serious cases, seizures or unconsciousness.
If you experience any of these symptoms or see these symptoms in a friend, visit a first aid station or notify EDC personnel immediately in order to prevent serious complications.
Injured at EDC? Call us for help…
If you were injured at the EDC festival, you may think it's just one of those things that happen. But that isn't necessarily the case.
Someone else may be responsible in whole or in part for your injuries. And if so, you are entitled to compensation for your damages.
Why not take advantage of a free consultation with one of our Las Vegas personal attorneys to discuss your EDC injuries and the possibility of making a claim?
Best of all, if we decide to move forward, you won't pay a dime until you receive a settlement for your Electric Daisy Carnival injury or a victory at trial.
To schedule a free consultation, call us or complete the form on this page.
We also have lawyers in Los Angeles if you were injured at EDC and are a California resident or your injury was serious and you wish to make a claim against Insomniac in federal court.
The statute of limitations in Nevada personal injury cases can be as short as two (2) years, so be sure to contact us right away to start working on your case.
Legal references:
In 2010, for instance, a 15-year old girl overdosed on Ecstasy and later died. The promoters and venue operator later settled a case filed by the girl's family for $190,000. Los Angeles Times, "Family of girl who overdosed at Coliseum rave to receive $190,000", L.A. Now section, June 2, 2012. Another girl died of a combination of drugs and heat after the 2016 festival in Las Vegas. See 8 Las Vegas Now, "Coroner releases cause of death for woman who died after EDC."
Las Vegas Review-Journal, "More medical calls, a fire and no fatalities at EDC's Day 2,"  February 23, 2017.
Las Vegas Review-Journal, "EDC comes to a close with drug arrests, misdemeanor citations," June 20, 2016.
3News Las Vegas, "'It was the most pain I felt in my life,' EDC stilt walker attacked during performance," June 24, 2016.
See, e.g., NRS 0.060.