A person is liable for "intentional interference with contractual relations" in Nevada when he or she unjustly causing someone else to breach a contract. The plaintiff may be able to sue for compensatory damages to make up for lost earnings. A judge can also award punitive damages to punish the perpetrator.
The elements for a Nevada claim of "intentional interference with contractual relations" are:
a valid contract;
the defendant's knowledge of the contract;
the defendant's intentional acts meant to disrupt the contract;
a breach of the contract; and
resulting damages.
Nevada imposes a three (3)-year time limit for bringing this type of lawsuit. Many of these cases settle out of court.
In this article, our Nevada personal injury attorneys answer frequently-asked questions about disrupting contracts, including legal definitions, standards of proof, and statutes of limitations. Click on a topic to jump to that section:
1. What is "intentional interference with contractual relations" in Las Vegas, Nevada?
It is when a person willfully and unlawfully causes someone to breach a contract. "Intentional interference with contractual relations" has six (6) elements that the plaintiff has to prove in court:
A valid and existing contract between the plaintiff and a third party;
Defendant had knowledge of the valid contract or had reason to know of its existence;
Defendant committed intentional acts intended or designed to disrupt the contractual relationship, or to cause the contracting party to breach the contract;
Actual disruption of the contract;
The breach was caused by the wrongful and unjustified conduct;
Financial losses stemming from the breach of contract.1
Las Vegas personal injury attorney Michael Becker provides an example:
Example: Jerry and Tom sign a contract to merge their realtor businesses in Nevada. Jerry's vengeful ex-wife fabricates a violent criminal record for Jerry and sends it to Tom. Thinking that it is real, Tom decides he does not want to stay in business with Jerry. Since the ex-wife's wrongful behavior caused Tom to breach the contract…which was her intent to begin with…she could be held liable in court.
Things would be different in the above example if Jerry actually had a criminal record, and his ex-wife merely wanted to inform Tom about Jerry's past for Tom's own safety. In that case, the ex-wife would not be liable because she did not do anything wrong or unjustified.
2. What money can I get if I sue?
Plaintiffs can sue for "compensatory damages": This is the money the plaintiff lost when the contract broke.
Nevada courts may also award "punitive damages," which are often larger than compensatory damages. Nevada law limits punitive damages to three (3) times the compensatory damages. But if the compensatory damages amount to less than $100,000, the punitive damages cap is $300,000.2
3. Whom can I sue?
Any person(s) who deliberately caused a party to the contract to breach it.
4. How do I prove someone sabotaged my contract?
The best evidence would be:
A written copy of the contract and witnesses to the contract;
Any written or recorded materials that show the defendant knew about the contract and tried to sabotage it; and/or
Witnesses to the defendant's behavior.
The best evidence for proving lost profits could include the contract itself, testimony by a financial expert, and/or historical data.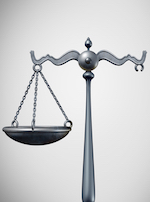 4.1. Burden of proof
In order to win at court, plaintiffs have to prove their case by a "preponderance of the evidence." This means that it is "more likely than not" that the defendant wronged the plaintiff.3
5. When can I sue?
The plaintiff has a three (3) year-window to sue after he/she learns of the defendant's interference.4
6. How can the defendant fight back?
Possible arguments the defendant may use are:
No contract. There was not a legally binding contract between the plaintiff and a third party. (Note that if there is a contract in the works, the plaintiff may be able to sue for "intentional interference with prospective economic advantage.")
No knowledge. The defendant did not know about the plaintiff's contract.
No intent. The defendant had no intention of disrupting the contract.
No unlawful conduct. The defendant did nothing unlawful.
No causation. The defendant's actions had nothing to do with the contract breach.
7. Related claims
Other claims plaintiffs may sue for include:
In California? See our informational webpage on California law for inducing breach of contract.
---
Legal References:
J.J. Industries, LLC v. B. Bennett, 19 Nev. 269, 71 P.3d 1264, 1268 (2003); Wichinsky v. Mosa, 109 Nev. 84, 88, 847 P.2d 727 (1993); Sutherland v. Gross, 105 Nev. 192, 772 P.2d 1287, 1288 (Nev. 1989); M & R Inv. Co. v. Goldsberry, 707 P.2d 1143 (Nev. 1985); Nat'l Right to Life P.A. Com. v. Friends of Bryan, 741 F.2d 807 (1990) (The court has to determine whether the defendant pursued his/her intent to injure the plaintiff through wrongful means, and whether the defendant's actions caused damages due to the contract's breach); see also Klein v. Freedom Strategic Partners, LLC, 595 F. Supp. 2d 1152 (D. Nev. 2009); Blanck v. Hager, 360 F. Supp.2d 1137 (D. Nev. 2005).
NRS 42.005.
See Leslie J. Shaw v. CitiMortgage, Inc., No. 3:13-CV-0445-LRH-VPC. United States District Court, D. Nevada. August 17, 2016.
Stalk v. Mushkin, 199 P.3d 838, 842 (Nev. 2009).